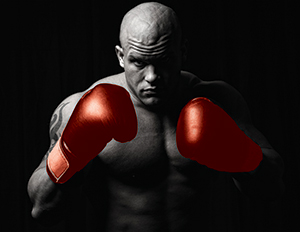 By Tim Hayes, Contributing Writer
Originally published in the Fall 2012 issue of Made in PA magazine
Recognizing manufacturing's value to Pennsylvania's economy, Governor Tom Corbett late last year commissioned a private advisory council to identify and prioritize top issues that can help influence, sustain and advance that sector's statewide growth. The 24-member Governor's Manufacturing Advisory Council, or GMAC, led by the Team PA Foundation, recently sent its report to Corbett and the General Assembly outlining a list of 15 key recommendations it believes will help Pennsylvania remain competitive in today's global economy.
"Manufacturing adds more than $70 billion in value each year to our state's economy and employs more than 570,000 Pennsylvanians," said Corbett. "Creating a business climate where manufacturers can prosper will result in a growing economy and more jobs for our citizens.
"I commend the work of this council and their commitment to this critical Pennsylvania industry," said the governor. "I am proud to say my administration has already taken the first steps to address some of the highlighted issues, and we look forward to working with industry leaders to address others identified in this report."
The report focuses on the building blocks of a strong manufacturing sector; new sets of tools to drive innovation and product development; better access to domestic and international markets; strategic public/private collaboration; improved access to capital; and a highly skilled and educated workforce. The council also found that many companies are having a problem finding workers with the education and skills to fill the growing number of advanced manufacturing positions available.
"We've recently seen the largest increase in manufacturing jobs in the state since 1991, but we can do better," Corbett said. "Bridging the gap between job-seekers and employers will address the great disconnect that currently exists between the number of available jobs and the number of people who are looking for work."
The GMAC panel, co-chaired by Department of Community and Economic Development Secretary C. Alan Walker and Carlos Cardoso, Chairman, President and CEO of Kennametal Inc., gathered information about challenges facing the industry from a variety of experts and manufacturers. The council conducted meetings over a six-month period starting in January. Walker believes Pennsylvania is poised to regain its prominence as a world leader in manufacturing, but only if the proper steps are taken to ensure that happens.
"There are a series of phenomena, occurring simultaneously, that could lead to the reindustrialization of Pennsylvania," Walker said at the first meeting of the GMAC. "but only if we do it right and think strategically."
"Governor Corbett tasked the council with tackling the issues manufacturers know hinder their ability to grow and pose the biggest threat to a strong manufacturing sector," said Cardoso. "The group employed a common-sense approach to address manufacturing challenges in a fair and practical way."
The council consisted of 23 members from a cross-section of manufacturing interests, including heavy machinery, minerals, pharmaceuticals, plastics, steel and textiles. The council also includes three members of manufacturing trade associations and one from the Industrial Resource Center. Team Pennsylvania Foundation funded the council, and no taxpayer dollars were used to support this initiative.
Governor Corbett announced the findings during a visit earlier this year to Westport Axle, a manufacturer of sub-assemblies for the automotive industry. Westport opened its 516,800-square-foot Lehigh Valley plant earlier this year, becoming the company's first facility in Pennsylvania. Westport will invest more than $5 million and will create 518 new jobs within three years.
"My goal is straightforward: a healthy economy and a job for every Pennsylvanian that wants one," Corbett said. "This report provides a solid roadmap for us to work together to achieve that goal in the manufacturing sector."
"I am a believer in manufacturing, I have made my career in manufacturing and manufacturing has been very, very good to me," said Kennametal's Cardoso. "As Secretary Walker said, let's make this mission possible. I am honored to work with you to create and develop solutions that will help advance the competitiveness of the manufacturing sector across the commonwealth."
Cardoso noted manufacturing delivers billions in economic value each year and that manufacturing jobs are good-paying too, averaging more than $66,000 annually compared to the rest of the workforce at nearly $54,800.
"I truly believe the shrinkage of the middle class is directly correlated to shrinkage in manufacturing jobs," Cardoso said. "If that theory is right, if we create manufacturing jobs around this country and in this state, then we will increase and widen the middle class – which will be good for everyone."
Cardoso added that the GMAC has identified workforce development as one of the top five issues it must address. "As manufacturing grows more complex and innovation drives the industry, the skills required for today's jobs are more difficult to find," he said. "The only way the United States can sustain itself, long-term, is through innovation. A skilled and educated workforce is the most critical element of innovation success. Companies do not create jobs, people do. I believe both of our groups agree that talent-driven innovation is the most important driver of our economic competitiveness."
There is an impending crisis in manufacturing, with an estimated 2.7 million manufacturing-based workers expected to retire within the next 10 years, which will greatly expand the demand for a skilled and talented workforce. Cardoso noted that there are currently about 600,000 unfilled manufacturing jobs across the United States despite a national unemployment rate of more than 8 percent.
"The problem for manufacturing isn't the availability of jobs, but rather the ability of skilled workers to fill those jobs," Cardoso said. "Technology advances in modern manufacturing require more advanced skill sets. Major deficits in the United States' education system hamper our nation's competitiveness on a global stage." He added that 73 percent of students in higher education today are labeled as "non-traditional."
"The traditional, four-year model of higher education no longer serves the needs of today's students," Cardoso said. "There are 75 million potential learning workers, who are balancing work, family and school with the need to learn the skills required to advance their careers in the most efficient and effective way possible."
Another 20 percent of students attending technical colleges have a bachelor's degrees, and community college enrollment has increased 17 percent in the past three years, according to Cardoso. These facts suggest that the needs of students have drastically changed, and he challenged the commission to find solutions that address the needs of the modern postsecondary education student.
Cardoso encouraged the commission to find new and better ways to partner with corporations to address workforce needs in the workplace. He said the primary mission of these partnerships should be workforce and economic development that provides relevant skill training for current and potential employees of business firms located in Pennsylvania's communities.
"Business leaders need to collaborate and invest with these educational assets to ensure that skill training will meet the needs of an ever-changing global economy," Cardoso said. "Community leaders need to promote these educational assets and collaboration efforts in order to achieve an entrepreneurial education environment, and government needs to consistently fund and provide flexibility in policies."